We Helped to Develop New Mobile Apps for GMC Mobile Advantage
We were approached by GMC Software Technology to develop native applications for Android and iOS used as Enterprise Messaging App. The comprehensive solution was technologically demanding and required advanced methods of computer vision.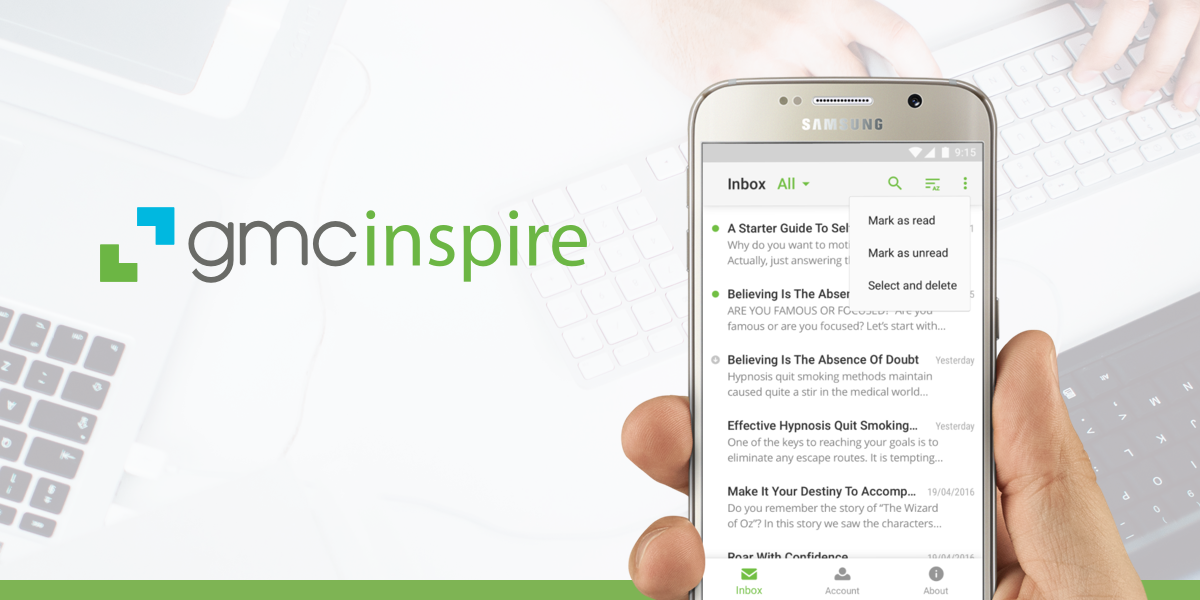 The primary objective of the project was the development of mobile apps for Android and iOS, using GMC Mobile Advantage SDK. Enterprise Messaging App enables client communication based on their segmentation, and the message content is not a text, but web apps, web forms of PDF files, which are sent as push notifications to your mobile.
Mobile app functionality
Owing to the development of Android and iOS mobile apps, as part of GMC Mobile Advantage you can now receive personalised, responsive GMC Inspire Dynamic Communications documents, e.g. an insurance claim forms with photo documentation.
UI/UX
The app was designed with the most important aspects for the users in mind: document availability and administration, as well as two-way interaction between the client and a financial institution.
Special emphasis was placed on trouble-free navigation, clear content layout and easy readability of the text. Remember how much time it took to fill in certain types of documents or contracts with your personal data? With our app it now takes just a click or two. All you need is a photo of your ID; let the app take care of the rest and read your name, surname, date of birth and other data automatically. Just check the generated data and confirm, that's it. Quick and easy.
We are proud to have developed the app successfully in a very short time including UI and UX designs devised by both UI/UX Letsgood and UI/UX GMC teams. Later, the project brief was completed by a new, highly specific requirement.
The project was extended by C++ library development and OCR scanner connection
In the next phase, we developed a unique C++ library running on Android and iOS platforms, which enables the detection of square and rectangle shapes in photographs and cuts them out subsequently. We also connected the app with offline Mobile OCR (with text recognition directly in mobile devices) by the Russian market leader ABBYY, which enables reading data from photographs cut out from ID cards.