What was ISE 2017 like
Last week witnessed the latest edition of Integrated Systems Europe 2017, the world's biggest AV and systems integration show; we were lucky to experience the globally renowned trade fair first-hand. The show comprises of 14 halls packed with technologies and exhibitors from all around the world. Our aim at the show was to present MeetingRoomApp, our digital meeting and conference room booking system.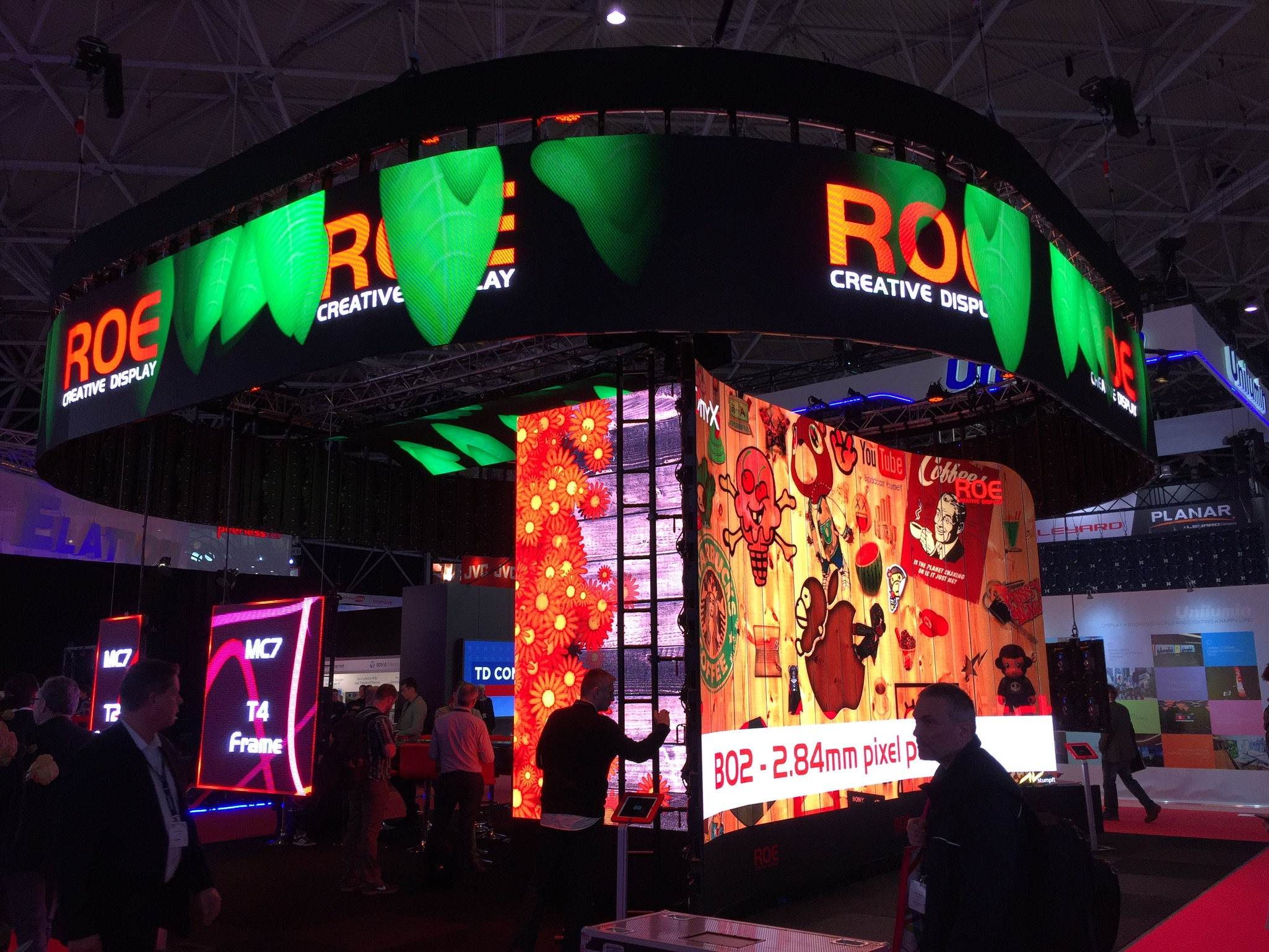 From the airport right to the trade fair
The easiest way to get to ISE is by plane. We took a direct flight from Prague to Amsterdam Airport Schiphol and then a special city line (reserved only for ISE) right to the show, which took place at the RAI Amsterdam, the Netherlands' biggest arena with a total exhibition space of 87,000 m2. To give you an idea, that equals about 17 football pitches. So if you are planning to visit the event, do save more than one day if you want to see all the pavilions.
MeetingRoomApp at ISE 2017
ISE welcomed us to 14 multifunctional halls, divided into pavilions by specialization. What we were most interested in were the Conferencing & Collaboration, Digital Signage and Smart Building pavilions, which also hosted our partners presenting our MeetingRoomApp booking system.
We went to the show not only to present, but also to do business and draw some inspiration (and most certainly we did!). We saw some of the globally most renowned brands such as Samsung, Tesla, LG, Sharp and other. What caught our eye the most was the Samsung booth, which was truly spectacular, the picture of their new OLED displays is just amazing.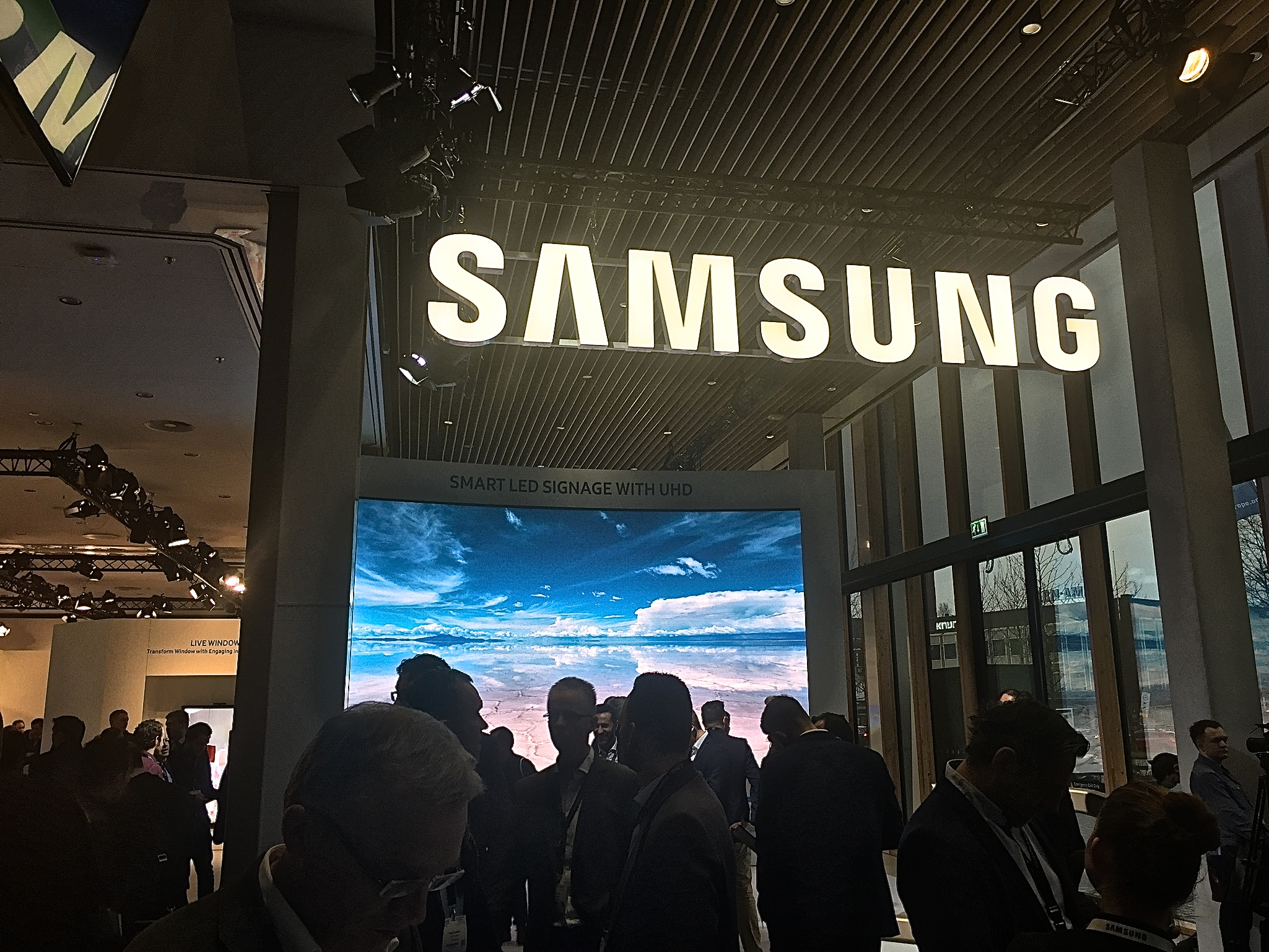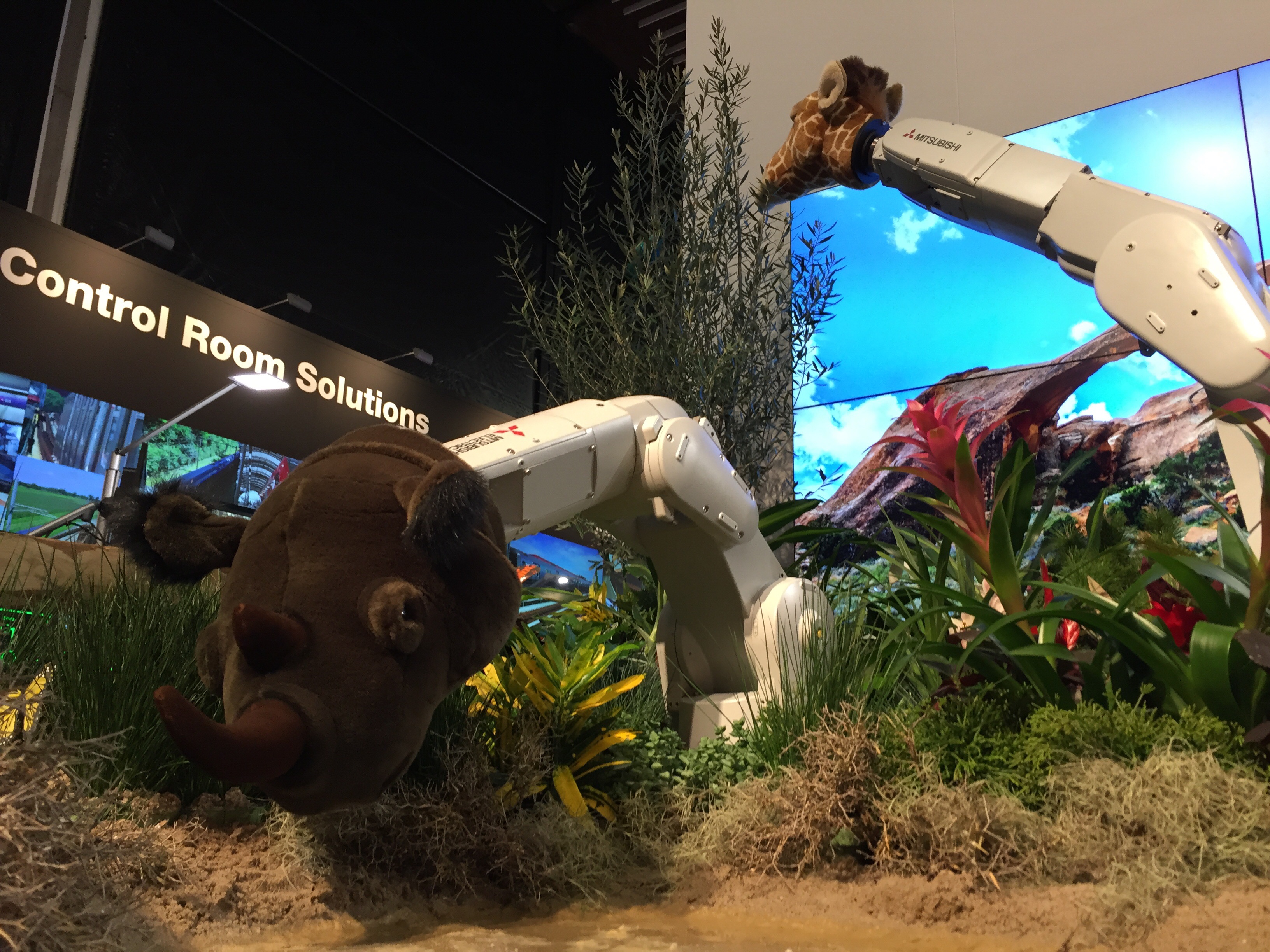 Last year's edition saw 65,000 visitors and it seemed to us that this year there must have been more than three times the number. As part of the trade fair there are separate specialized events where you can learn about the latest news on the market and other interesting facts.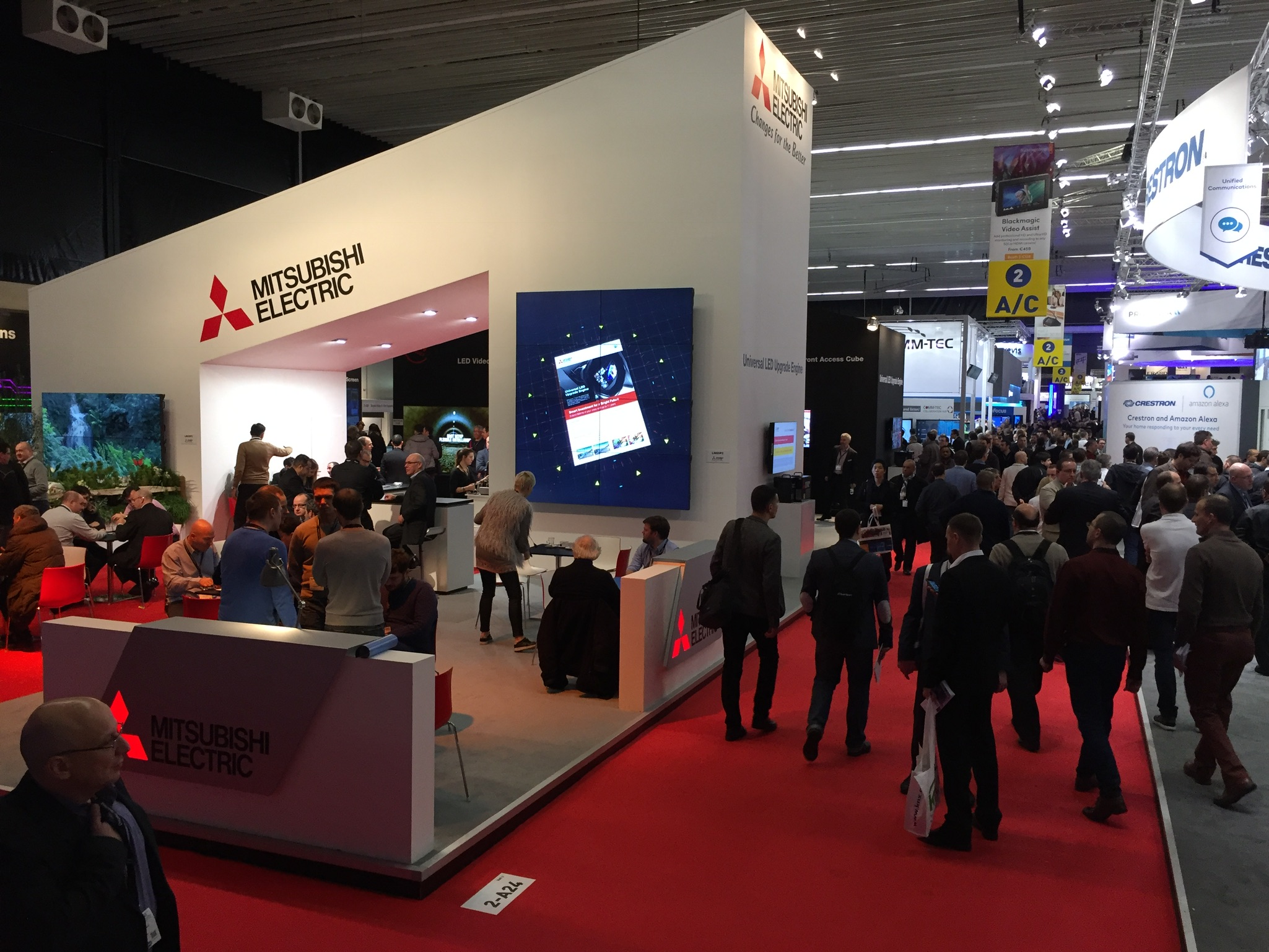 We're saving the date for next year
We spent a total of two days at the show, walked thousands of kilometres, saw new technologies and found loads of inspiration and contacts. ISE is a huge show, which offers a number of business opportunities and where you can never get bored. The venue comes as a bonus because Amsterdam is a great city which is relatively near and definitely worth seeing.